From the President
Message from the President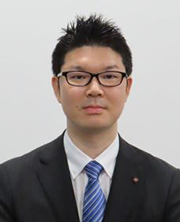 At the 115th regular session of the Assembly of The Association of Insurance Medicine of Japan (AIMJ) on October 05, 2018, I had the honor of being appointed the successor of Mr. Masahiro Nishikawa as President of AIMJ. I shall endeavor to ensure AIMJ's further development as a long-standing academic association.
AIMJ was established in 1901 as the Association of Insurance Doctors of Japan and 2018 marks its 118th anniversary. The membership of the Association has grown from its 21 founding members, led by first President Toichiro Nakahama, who had studied sanitary science in Germany, to over 700.
The AIMJ is diverse as it comprises a wide variety of members, including physicians and other stakeholders in life insurance such as underwriters and actuaries. This year, we will continue to provide forums for skills training and information exchange among members through research lectures and risk selection study group sessions, as well as through the Assembly.
Insurance medicine, as embraced by AIMJ, aims to warrant fair and sound management of the life insurance business, and is known as an applied science discipline that combines medical science with a range of other sciences, such as law and sociology. AIMJ's history of over a century attests to the broad discussions that have occurred since its inception. This concept constitutes the origin of the AIMJ passed onto us by our predecessors.
Conventional wisdom teaches us that stability and soundness are the pillars of providing long-term protection through life insurance. However, standing at the forefront of insurance practice, we are often affected by changing times. Today, the medical science and medical care environments are definitely witnessing major changes. Various innovations such as the use of AI in diagnostic imaging, regenerative medical techniques, and rapidly developing technology in genomic medicine are being introduced in the world of medical care as urgent priorities.
Going forward, medical care is likely to become increasingly predictive, preemptive, and personalized. Concerning the progress in diagnostic and therapeutic techniques that are set to increase access to morbidity prediction and preventive treatment, the nature of life insurance and its relation to insurance medicine will be major topics of discussion in the years ahead.
We have worked to enhance our information infrastructure in recent years, including renewing our website. We will continue to develop the AIMJ as a platform for communication to keep abreast of the rapidly changing times in cooperation with our members.
We would greatly appreciate your continuing support.
2018.Oct 18
The Association of Insurance Medicine of Japan
President
Yo Nakamichi